On my out of town trip last weekend to West Palm Beach, I visited my good friends Dan and Sarah who are husband and wife, both of whom I've known since starting college - about 10 years now.

I was their first house guest since their new baby arrived on Sept. 9th., so I wasn't quite sure what to expect with a newborn in the home - especially now that these longtime friends of mine are actually PARENTS, and it's still a little foreign to think of them that way.

But the weekend turned out swell, as baby Natalie was as well-behaved as any infant could possibly be. She barely fussed at all, and when she did, she would quiet right up in seconds. And Dan and Sarah are able to make it through most of the nights with Natalie sleeping 4-5 hours at a time between feedings - a pretty good stretch for any baby her age.

Anyway, I know
_cinjudes_ wanted to see a few pics, and I figured
latinatemptress would get a kick out of these, as well. So I'll cut a few pics of Dan and Sarah's new family, as well as myself with the rugrat:

Natalie in her seat, ready for her first "day out":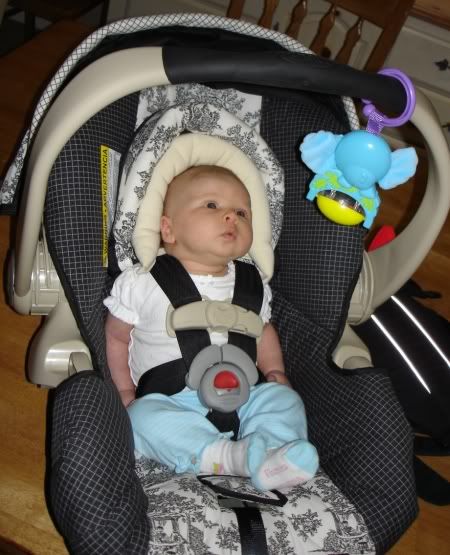 A good sign that she'll be passed out soon:
Dan, Sarah, and Natalie #1: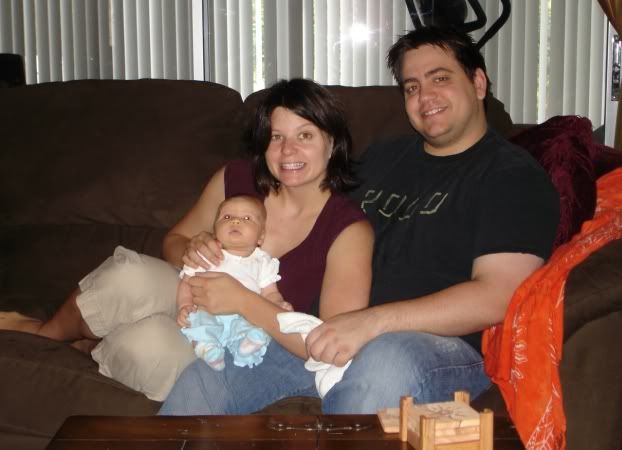 Dan, Sarah, and Natalie #2: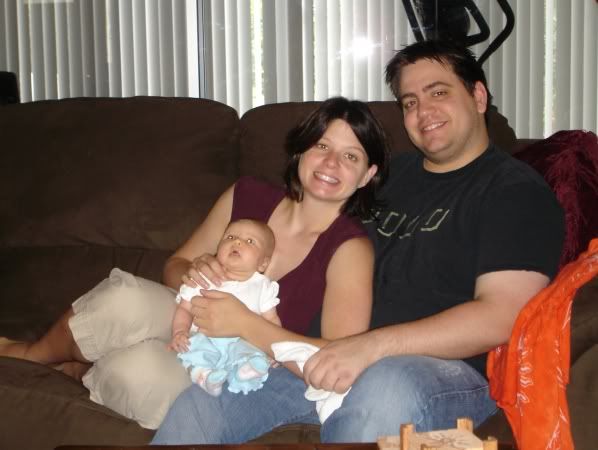 Father and Daughter:
Me and the kid #1: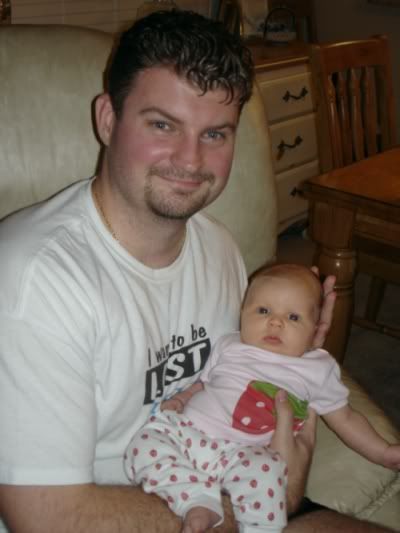 Me and the kid #2: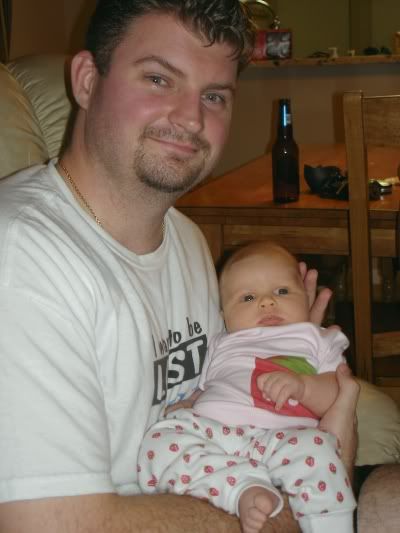 And this was the onesie/t-shirt combo I gave to Sarah as her shower gift of sorts - perfectly appropriate, and they thought so, too:
onesie: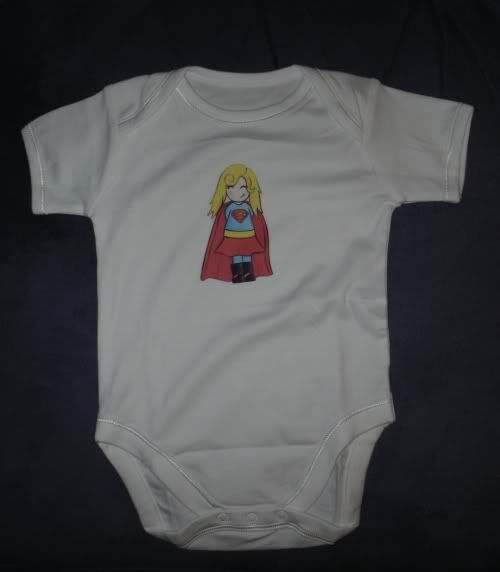 t-shirt (she'll grow into it):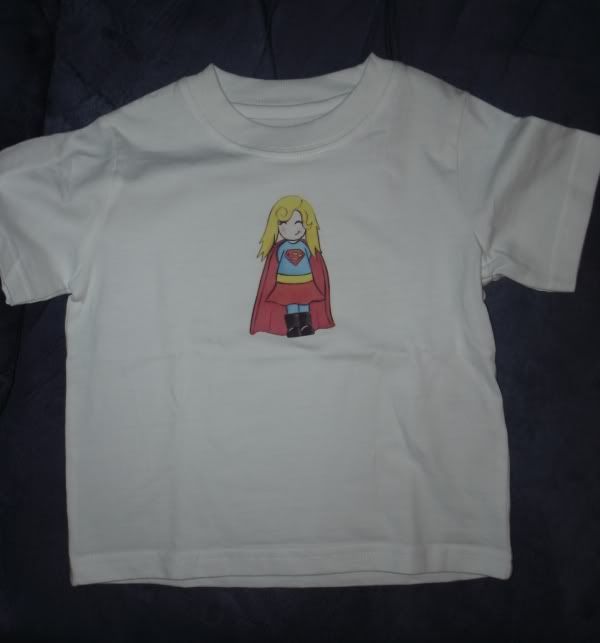 And that's about all the personal stuff for now. I have TV to watch.
Kristen Bell is awesome.