Holy God.
Honestly, I don't think I've even heard of this publication, let alone ever picked one up. But I will now. Kristen's apparently gotten herself on two variant covers for the December 2007/January 2008 issue, as the mag's "Woman of Next Year".
Appreciation for the heads-up on this goes to
kristenbellfans
, but I also wanted to post the two pics here, just because. I mean, really - wow. Peek under the cuts.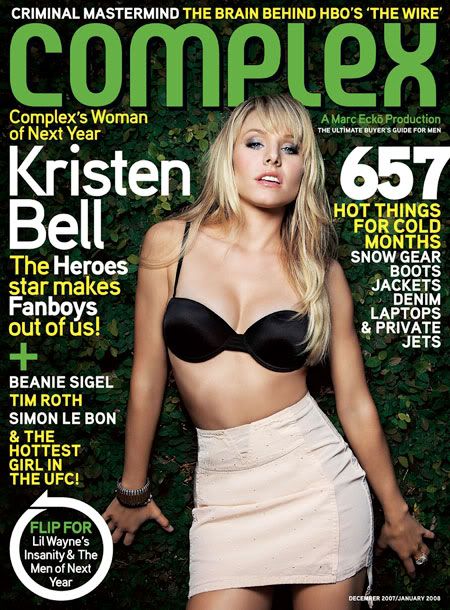 A little speechless right now. And I need to work.
**Edited**
just because after a few minutes of starin--uh ... drool--er... observing the first pic, something just seemed off, and then I realized the image was backward. So I wanted to stick in the 1st cover in the picture's original image. It seems the editors mirror-flipped the shot to fit the copy for the page, but this is actually what my girl should look like on that cover. I guess I'm just anal that way.
Kristen Bell is awesome.